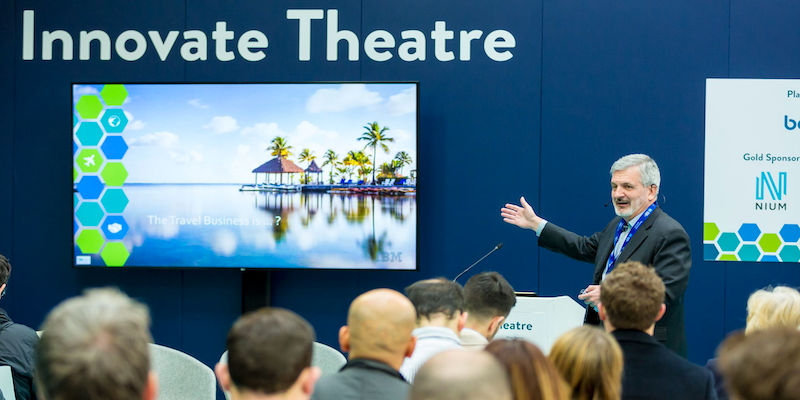 AI, CRM and online booking should drive travel recovery
According to a study, travel tech professionals see technology as the way to help travel come back stronger.
The TravelTech Show (formerly TTE Europe) surveyed buyers and suppliers who ranked artificial intelligence, customer relationship management and online booking tools as the top three technologies to help drive the recovery.
Self-service portals and innovative payment options complete the top five.
The results will come as no surprise to many industry players who are already turning to AI, cloud and other technologies to increase efficiency and improve customer experience.
Brian Sheerin, Managing Director of SABS Travel Technologies, says, "Enabling travelers to self-book through an OBT [online booking tool] while providing simple methods of communication, such as online chat, are key to reducing customer frustration and giving travel businesses the space to restructure, rejuvenate and meet customer expectations. OBTs were already playing a huge role in booking travel before the pandemic and now they are even more important in the role of rebuilding the industry and customer confidence in it.
Subscribe to our newsletter below
In recent weeks, American Airlines announced a high-profile partnership with Microsoft, Expedia Group unveiled its new Open World technology platform, and Miami Airport announced the rollout of biometric boarding technology.
Payments developments and other advancements in travel fintech have also recently been highlighted as a growing priority for the industry as it seeks to find new revenue streams.
Research from the TravelTech Show also asked attendees about the top challenges currently facing the travel tech industry, with economic uncertainty taking the top spot (52%), followed by COVID-19 restrictions (46%) and climate change (36%).
Cybersecurity took fourth place from two years ago, when it was in seventh place.
Meanwhile, sustainable travel has slipped to seventh place from the second place it held in 2020.
The TravelTech Show takes place on June 29 and 30 at ExCeL London alongside the Business Travel Show Europe and the Meetings Show.