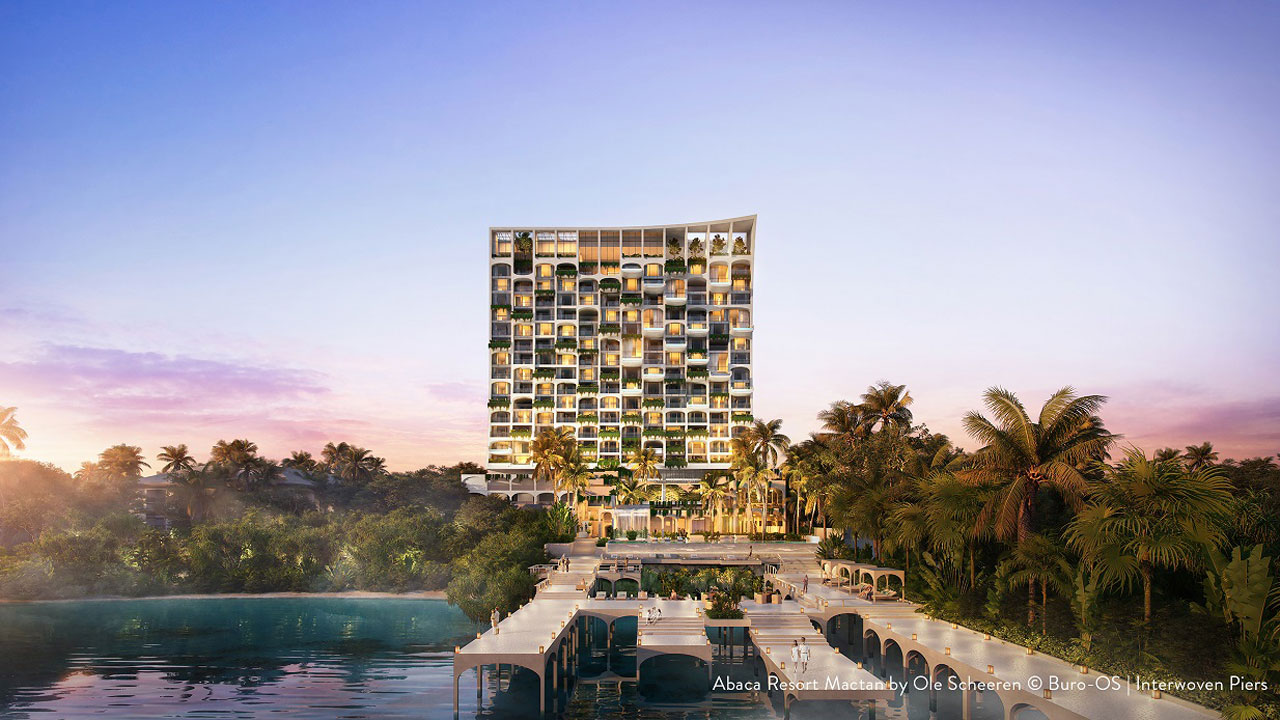 CLI optimistic on the hotel industry
Through Keren Concepcion G. Valmonte, Journalist
CEBU LANDMASTERS, Inc. (CLI) said it remains bullish on its hospitality business as it anticipates a strong recovery in the tourism and travel sectors over the next three to four years.
This comes as the listed developer announced a 66% increase in net income to 1.32 billion pesos in the first six months of 2021, keeping CLI on track to exceed its growth targets.
"As we know it is one of the challenging industries today, but we have scheduled our hotel delivery to be completed by 2023, 2024 and 2025 which we believe will result in a very strong recovery in tourism," said the head of the CLI. Operations Officer Jose Franco B. Soberano said during an online briefing Monday.
CLI said it plans to operate 1,433 rooms in its hotel portfolio by 2025, with seven hotel development projects underway.
The Visayas-Mindanao-based property developer entered the hospitality segment nearly two years ago. Developed in partnership with The Ascott Ltd., CLI's Citadines Cebu City began operations in September 2019. It has 130 rooms available with another 50 rooms in progress.
"CLI's strategy with its hotel business is truly a brand. We will partner with global brands to offer a global network and a global standard of excellence," said Mr. Soberano.
The company has partnered with The Ascott on three other of its hotel projects.
Lyf Cebu City is expected to be completed by 2022 and will add 159 hotel rooms to its portfolio. Citadines Bacolod City will open by 2023 with 200 hotel rooms, while Citadines Paragon Davao is expected to be completed in 2024 with 263 rooms.
CLI has also signed a management contract with the Radisson Hotel Group for the country's first Radisson RED, which will have 144 rooms. It is expected to be completed by 2023.
Meanwhile, its recently launched Abaca Resort Mactan will be operated by the Abaca Group. The luxury boutique hotel will include 125 rooms and is expected to be completed in 2024.
CLI also has two development projects which will be operated by the French multinational hotel group Accor SA. Patria de Cebu's Mercure Cebu Downtown will add 167 hotel rooms to CLI's portfolio and Sofitel Cebu will add 195 hotel rooms. Both developments are expected to be completed by 2025.
"We have a chance to design these hotels in the best and healthiest environment possible," Mr. Soberano said.
CLI said it is eager to see how its hotel projects will complement its existing business, as most of them are attached to its commercial developments.
Latitude Corporate Center was completed within the first six months, adding 13,000 square meters (m²) of gross leasable area (GLA). It now has a GLA of 29,051 m².
The company said it may consider entering the real estate investment trust market with its hotel and mixed-use developments.
"Not immediately, but definitely a strategy we're looking at in the medium to long term," said Beauregard Grant L. Cheng, chief financial officer of CLI.
The company now has 40 completed projects in total, while 36 more developments are underway and 14 are in the pipeline.
Six residential projects in Cebu, Iloilo and Ormoc worth 11 billion pesos were launched between January and June in its economy, mid-range and high-end brands.
"We intend to continue to benefit from our core business – housing – while preparing for the new opportunities that the global recovery and tourism will bring," CLI President and CEO Jose R said on Monday. Soberano III, in a statement.
CLI's net income to the parent company jumped 66% to 1.32 billion pesos in the six-month period, from 792 million pesos last year, as sales of its property developments surged. increases.
The company's turnover reached 5.1 billion pesos, 46% more than the 3.5 billion pesos of revenue recorded during the same period last year. CLI's budget housing brand, Casa Mira, saw the strongest growth at 206% due to higher sales and continued construction.
CLI said construction activity at its project sites stood at an average of 97%, particularly at projects located in Cebu, Dumaguete and Bohol.
The company saw reservation sales jump 12% to a record 8.3 billion pesos in the first half, after launching six residential projects in Cebu, Iloilo and Ormoc.
"We are spotting opportunities in the midst of all these challenges. The low interest rate environment and fiscal measures that favor average and budget home buyers inspire us to persist in executing our project plans with agility and excellence. We expect to exceed our year-end guidance by the end of the year," Mr. Soberano said.