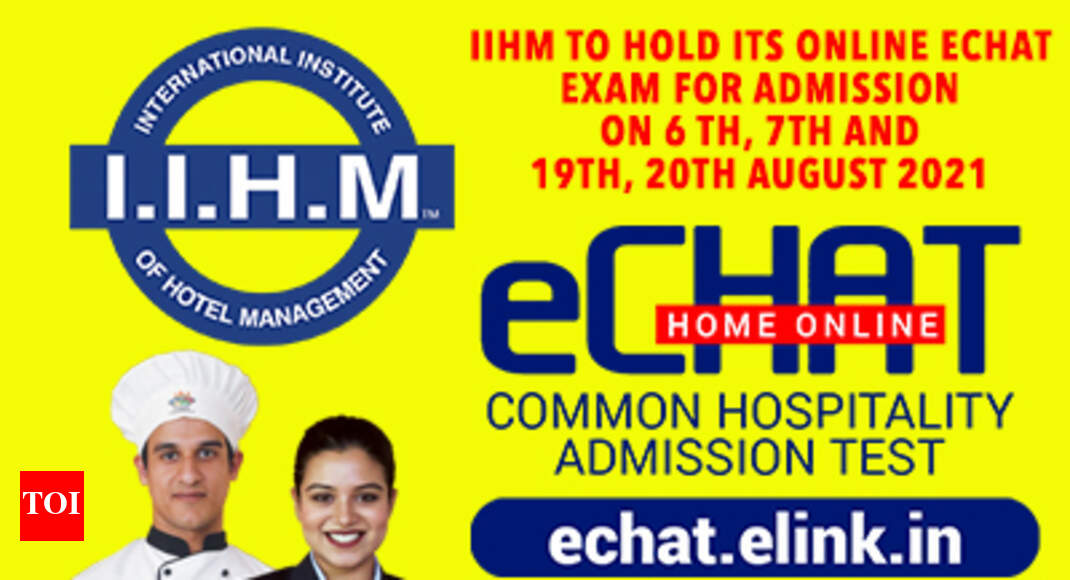 ECHAT exam online for aspiring hotel management on August 6, 7, 19 and 20, 2021: everything you need to know
The common electronic hotel admission test (eCHAT) will be organized for prospective hotel management students on August 6, 7, 19 and 20, 2021. eCHAT, a one-of-a-kind hotel management Online entrance exam designed as a common online test, offers admission to students who have decided to study hotel management now.
It was like any other campus entrance test until the stay-at-home orders rolled out last year. With the pandemic encouraging almost all aspects of society to go digital, eCHAT has also been rolled out as an online exam – an all-digital approach for aspiring hoteliers to move seamlessly through their career path. .
Congratulations!
You have successfully voted
It also offers them a unique opportunity to take the entrance test in the safety and comfort of their own homes. Students must present themselves and pass the eCHAT to be admitted to the desired courses in hospitality or hotel management in the various national and international branches of the International Institute of Hotel Management (IIHM).

The process

Candidates taking the exam will receive the registration link –
echat.elink.in by email. They must access this link, pay a nominal fee of Rs 600 and register for the test. Upon registration, applicants would receive their admission cards to their registered email address, along with exam details and interview schedule. Throughout the process, eCHAT admission advisers should be in contact with applicants and assist them with relevant information and advice.
To further facilitate the process, candidates were allowed to take the exam using their mobile phone or personal computer at home. After the online exam, a personal interview will be scheduled for candidates by video call under strict camera surveillance. It will be carried out by the investigators of the Restricted Interview Panel under the supervision of the directors of the international and national branches of the IIHM.
In this regard, Dr Suborno Bose, Chief Mentor of IIHM, said: "Over the past year we have tried to support and help students stay connected to their training and courses despite these difficult times. Our faculty has worked tirelessly to maintain class schedules. This year, we are hosting eCHAT on the online platform again, to make things easy and comfortable for students.
Click here to register for the exam.


Disclaimer: This article was produced on behalf of IIHM by the Times Internet Spotlight Team