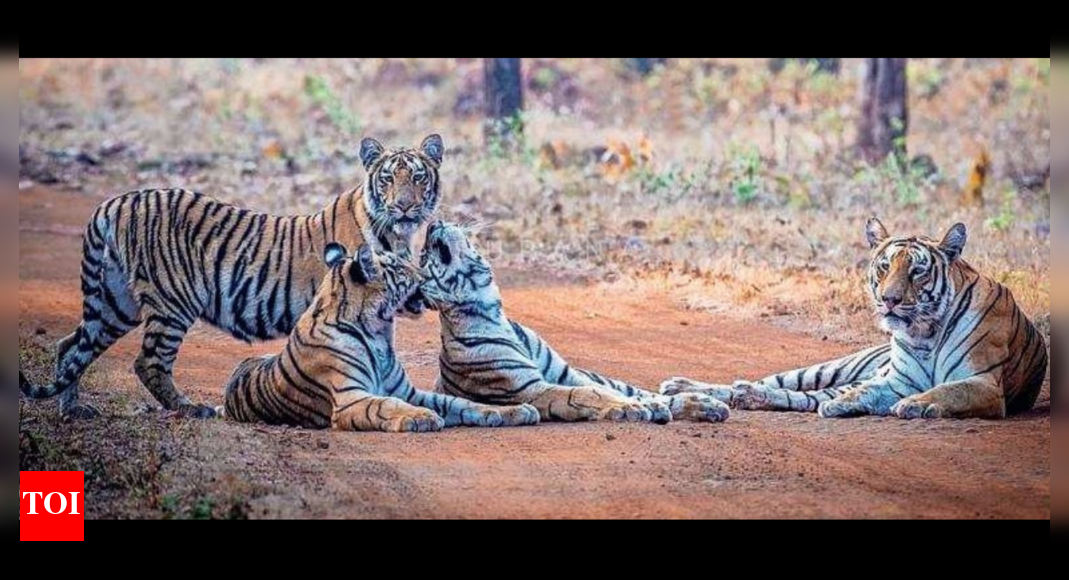 Hospitality checks in after Covid leaves | Nagpur News
Tigress Kuwani and her cubs draw crowds as jungle resorts fill to capacity for past three months
NAGPUR: As Covid verifies, business is returning to normal for hotels in the city. A section of hoteliers said that while business is picking up, virtual meetings and working from home, which have become the new norm these days, continue to impact occupancy. Jungle resorts, on the other hand, are full, owners say. However, rising input costs are affecting margins now. There is some room to raise rates at present, say hoteliers, who hope there will be no fourth wave.
TOI spoke to a cross section of hoteliers across the city and got mixed responses. Hotels that depend on business travel said occupancy has yet to reach optimal levels. They need at least 60% occupancy to reach a comfortable level. However, an equal number of hotels also reported up to 70% occupancy, which is as good as pre-Covid levels, management said.
Micky Arora of the Center Point hotel group said he had started receiving inquiries for doctor conferences. He takes it as a good symptom and hopes there won't be a fourth wave in the coming months. The conferences did not take place during the Covid period. The doctors' conferences are planned within 2 to 3 months. Restaurant and reception business has returned to normal, however, he said.
Travel has started, but air connectivity is yet to fully return to normal for the city. Occupancy may improve thereafter. Arora said they could get over 60% occupancy.
Tejindersingh Renu, who runs the Pritam Hotel on Central Avenue, said business in the city mainly depends on business visits as it is not a major tourist hub. "Even after Covid a lot of the work is going on virtually, it has affected the business in terms of occupancy," said Renu, who is also chairman of the Nagpur Residential Hotels Association (NRHA). The occupancy rate is still at 40% whereas it must reach at least 60%. "Standards may have been relaxed, but customers prefer to keep the number of guests between 100 and 150 as per curbs because they find it more convenient," he said.
ITDC Ashoka's Sanjay Gupta also confirmed that the option of virtual meetings has affected business travel by keeping occupancy low.
Afzal Mitha of Orient Group said that while occupancy may have returned to 70%, inflation is pinching. "There has been an overall 30% increase in input costs. However, we are unable to increase the rate to match costs as business has just picked up," he said.
The revival started in February last week and March is as much as the pre-Covid era, said Sujeet Singh of The Pride Hotel.
Jungle resorts, however, have been full for the past three months, owners said. "There is a constant flow of guests from other parts of the country, especially Gujarat," said Sanjay Kothari of Gladiolus Hotels. "The resorts are full on weekends and even on other days there is enough occupancy," said Kailash Jogani of Nakshatra Resorts.
FOLLOW US ON SOCIAL NETWORKS