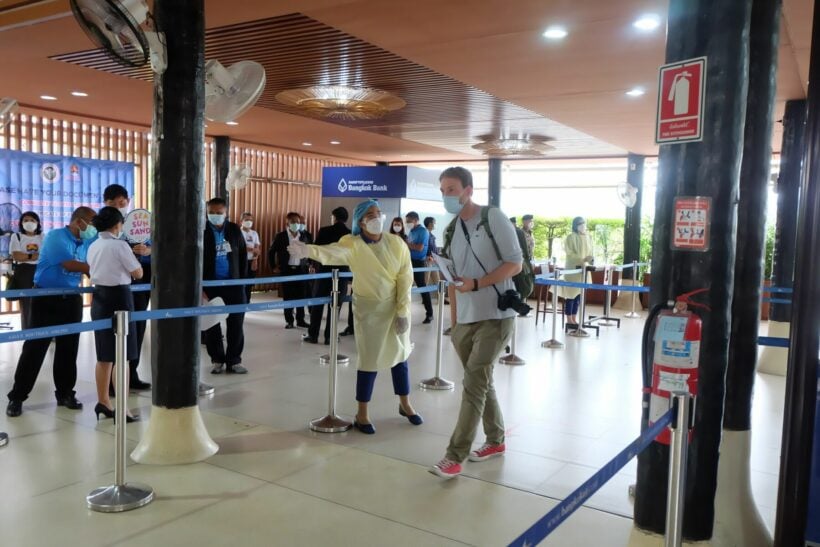 Hotel in Koh Samui, business owners demand reduction in PCR test price to attract Test & Go tourists
Hoteliers and business owners on the southern island of Koh Samui are calling on the Thai government to cut costs for RT-PCR testing to attract more foreign tourists. The appeals follow the decision to reopen registration for the Test & Go entry program from February 1. The Quarantine Exemption Program requires tourists to self-isolate at an approved hotel or resort pending their RT-PCR test results on arrival before traveling nationwide. Under the revised rules, travelers will now need to book a night at an approved hotel on Day 5 and take a second RT-PCR test.
Travelers must pay the fees for their RT-PCR tests which can cost between 2,000 baht and more than 4,000 baht. At Bangkok Hospital, prices range from 4,000 to 4,300 for "Covid-19 screening by RT-PCR test by nasopharyngeal and oropharyngeal swabs with medical certificate". At the Samui Home Clinic on the island, an RT-PCR test with a medical certificate costs 2,990 baht.
Koh Samui hospital director Richapha Sawadikanon said the hospital charges 2,200 baht per test, which he says is the standard price for a PCR test and not expensive for tourists. . A hotel owner in Koh Samui says that is still too much for travelers as the costs amount to 4,400 baht for Test & Go travelers. He says that in total travelers would have to pay 2,200 baht for a two-test package, not 4,400 baht (about $130).
Other Koh Samui businesses have also spoken out, saying the government should lower the price of the test to attract more travelers and revive the tourism-dependent economy.
SOURCE: Khaosod
_________________________________________________________________________________________________
If you are fully vaccinated and want to travel to Thailand, you can enter through a Test and go in 1 day Where 5 days of trial and start packages.
_________________________________________________________________________________________________