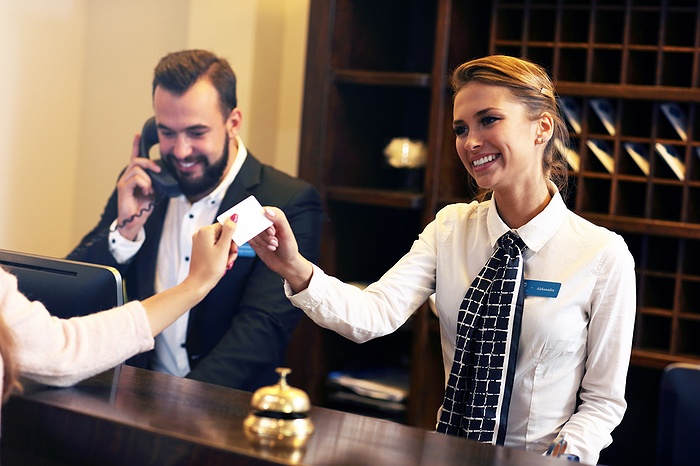 Long Island hotel business travel revenue will be down 62%
As Long Island hotels brace for more than $224 million in losses, U.S. Representative Suozzi is co-sponsoring a bill to provide targeted relief to struggling hotel workers.
Long Island hotels are expected to lose $224 million in business travel revenue in 2021, down 62.1% from 2019 levels, according to a recent report from the American Hotel & Lodging Association (AHLA). and Kalibri Labs. New York hotels stand to lose more than $5.07 billion, while hotels across the country are expected to end 2021 down more than $59 billion in business travel revenue from 2019, after having lost nearly $49 billion in 2020.
The new analysis follows a recent AHLA survey, which found most business travelers were cancelling, reducing and postponing trips amid ongoing COVID-19 concerns.
To extend a lifeline to hospitality workers and provide the assistance needed to survive until travel returns to pre-pandemic levels, U.S. Representative Tom Suozzi (NY-03) co-sponsored the Save Hotel Jobs Act, legislation currently before Congress that would direct 100% of its funding to keep hotel employees on the payroll.
Business travel, which includes corporate, group, government and other commercial categories, is the hospitality industry's largest source of revenue and is not expected to reach pre-pandemic levels until 2024. The lack of business travel and events is having a major impact on employment, and underscores the need for targeted federal assistance, such as the Save Hotel Jobs Act.
Hotels are expected to end 2021 down nearly 500,000 jobs from 2019, including more than 44,000 lost jobs in New York. For every 10 people directly employed in a hotel property, hotels support an additional 26 jobs in the community, from restaurants and retail to hospitality supply companies, which means nearly 1.3 million additional jobs supported by the hotel are also under national threat unless Congress acts.
AHLA President and CEO Chip Rogers applauded Rep. Suozzi for co-sponsoring this critical legislation to support hospitality workers.
"We want to thank Rep Suozzi for supporting our workforce during one of the toughest years on record," Rogers said. "While many other hard-hit industries have received targeted federal assistance, the hospitality industry has not. We need Congress to pass the bipartisan Save Hotel Jobs Act so hotels can retain and rehire employees. employees until demand for travel, especially business travel, returns to pre-pandemic levels.
Despite being among the hardest hit, hotels are the only segment of the hospitality and leisure industry yet to receive direct help. That's why AHLA and UNITE HERE, the largest union for hotel workers in North America, have joined forces to call on Congress to pass the bipartisan Save Hotel Jobs Act introduced by Sen. Brian Schatz (D -Hawaii) and Rep. Charlie Crist (D- Florida.). The Save Hotel Jobs Act would provide essential support to hotels and their employees during this crucial time. The main provisions include:
Supporting Hospitality Workers: Direct wage subsidies will be used for wage expenses and worker benefits. The legislation would also require beneficiaries to grant laid-off workers recall rights to ensure those who have lost their hospitality jobs due to the pandemic can return to work.
Allow worker-friendly tax credits: Provides a personal protective equipment tax credit to promote worker safety measures, which would allow a payroll tax credit of 50% of the costs associated with the purchase of personal protective equipment, technology designed to reduce the impact of the pandemic, increased testing for employees and improved cleaning protocols that do not negatively impact the level of work of the housekeeping staff.

About the AHLA
The American Hotel & Lodging Association (AHLA) is the only national association representing all segments of the American lodging industry. Based in Washington, DC, AHLA focuses on strategic advocacy, communications support, and workforce development programs to move the industry forward. As a result of the COVID-19 pandemic, the hospitality industry was the first industry affected and it will be among the last to recover. That's why AHLA is committed to promoting safe travel while creating a nationally standardized safety experience through the Safe Stay initiative. With an enhanced set of health and safety protocols designed to provide a safe and clean environment for all hotel guests and employees, hotels across America are ready to welcome travelers back when ready. to travel. Learn more at www.ahla.com.