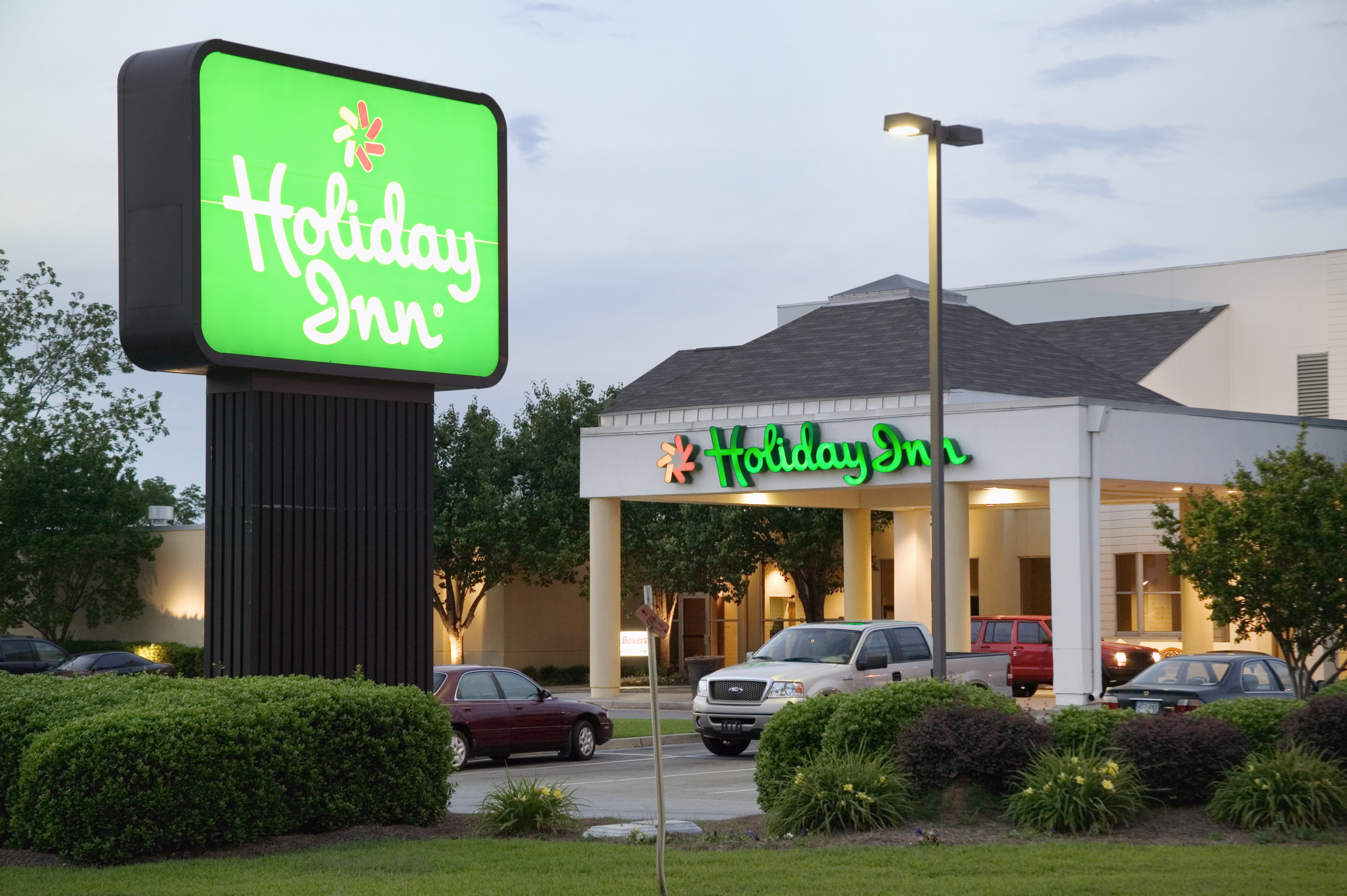 The unlikely story of the father of modern hospitality
"It all started with a summer vacation in 1951 from Memphis to Washington, D.C., my two brothers, two sisters, crammed into the family station wagon," Kemmons Wilson Jr. shared, telling the story of a family trip that forever changed the world of travel and accommodation. "It was back when cars didn't have air conditioning," he added with a laugh.
In fact, it was both a family vacation and a business trip. Wilson's father was an inveterate entrepreneur, always on the lookout for new business ideas. This one, it turns out, came to get him.
It was a miserable trip in every way. They lost the family's luggage when it flew from the rack on top of the car, the clothes strewn across the road, full of tar and dirt. "Dad had to buy everyone new clothes," Wilson Jr. said with a laugh.
Things got worse when her father tried to find a hotel room. Back then, there were no Expedia or Google Maps, let alone cell phones, and hotels were a hit and miss family business. "On road trips, Dad would inspect a room before agreeing to stay," Wilson Jr. recalled. "Sometimes [he] went back to the car and said, "It's not big enough" or "It's too dirty, we'll keep driving to the next place." At the time, you didn't know how far the next place was."
When her father finally found a suitable place to spend the night, the family piled into the room, sleeping bags in tow. The deal his father made with the hotel owner was $6 for the night. "The next morning Dad left and the guy charged him $16," he said. And dad said, 'We agreed yesterday that it's $6. Why $16? He said, "Well, I charge an extra $2 for each child."
"There were five of us, so the $6 turned into $16," Wilson Jr. explained. or sheets," and the owner replied, "Well, mate, that's the way it is."
Most people would have paid the bill, complained for an hour and moved on. Not Wilson's father. "He told my mom he was going home to Memphis to build 400 hotels across the country, most of them within a day's drive of each other," he recalled.
"He told her that the rooms were going to be the same size and clean, have a restaurant, a lounge, a swimming pool, a Gideon Bible in every room, a pastor on duty and a doctor on duty in every hotel. And he there will be no child charges.' My mom laughed, which motivated him to prove her wrong.
This is how Holiday Inn was born. By 1968, the chain had opened its 1,000th hotel, far exceeding Wilson Sr.'s predictions. In 1972, he appeared on the cover of Time magazine. The title: The man with 300,000 beds. "Wilson has transformed the motel from the old roadside fleabag into the most popular home away from home," Time wrote.
The man who revolutionized the hotel industry was not a privileged child. He was born in Osceola, Arkansas, in 1903, and his father died when he was 9 months old. "They moved to Memphis and his mom got a job as an accountant," Wilson Jr. said. "But in my dad's senior year of high school, she lost her job. Dad had to quit school. He was basically the breadwinner. He had to fend for himself."
Hustle he did, and with a sense of fate thanks to his mother. "She told me there was nothing in the world I couldn't do," Wilson Sr. told a reporter. "She told me that often enough that I finally believed it."
Young Wilson buys a popcorn machine and moves into a theater in Memphis. "I was soon making more than the manager of the theater, so he kicked me out and took over the popcorn concession himself," he said. Time. He got his initial investment back, which he used to buy pinball machines. According to Time. "Soon after, Wilson was able to borrow $6,500 on the house from a bank. 'At that point,' Wilson said, 'I decided to go into building.'"
On December 2, 1941, Wilson Sr. married Dorothy Elizabeth Lee. Five days later, while on a work honeymoon in New Orleans (there was a jukebox convention in town), Pearl Harbor was attacked. He worked for a few more years, but in 1944 he sold his business interests – valued at $250,000 – and joined Air Transport Command, flying the C-47 "Gooney Bird" on one of the busiest air transport routes. dangerous in the world. , the China-Burma-India corridor, better known as "The Hump".
When he returned home, Wilson Sr. continued his business pursuits, primarily real estate and construction. By the time he hatched his plan to reinvent the American hotel industry, he was already a wealthy man.
The Holiday Inn story is not the result of one brilliant idea, but of many. And some co-authors too. One was Eddie Bluestein. "He was a draftsman, my dad knew what he wanted, and Eddie drew the blueprints for the building," Wilson Jr. explained. "And Bluestein just happened to watch the movie. holiday hostel the day before, he therefore drew this name on the plans. He brought them to my dad the next day, and my dad said, "What's that in the plans?" He said, "I just saw the movie and I liked the name." And my dad said, "You know, Eddie, I like that too." That's how the name came about."
Wilson Sr. borrowed $300,000 from the bank and opened his first Holiday Inn in 1952. Business was so good that he soon built three more identical hotels on major thoroughfares approaching Memphis. "They were fine, so dad went to building number five and the banker said, 'You're exhausted, we can't lend you any more money. ""
From that cash flow problem spurred another revolutionary business idea, and another co-author of the Holiday Inn story. Fellow Memphis resident Walter Johnson, a major real estate developer, helped Wilson Sr. develop an idea to fund the Holiday Inn expansion that would become one of the most powerful business development applications ever devised: franchising. .
The concept, unpublished in 1952, is ingenious. The franchisor develops the business idea, plans and training, and invests in marketing and advertising for an initial investment and royalties. The franchisee invests money and time in the plan. Applications for Holiday Inn franchises poured in, as lenders preferred to lend money to franchisees rather than independent hotel owners because there was less risk of failure. This innovative method of raising capital and mitigating risk has fueled Holiday Inn's growth.
"My dad was proud to have created a lot of millionaires through franchising," Wilson Jr. noted. Franchising now accounts for more than 10 percent of all business owners in America, across hundreds of industries.
Wilson Sr. knew it took more than great ideas and people to grow a business. That's why he called the book about his life Half luck and half brains. He was blessed to be in the hospitality business just as President Dwight D. Eisenhower committed taxpayer funds — $76 billion — to create an interstate federal highway system, one of the largest projects of public works in world history. A booming economy, along with booming families and suburbs, were also spreading across post-World War II America. Just like owning a car.
There were other ideas and people that propelled Holiday Inn's success. The iconic 50-foot Holiday Inn green signs scattered across the American landscape were designed with the help of Wilson Sr.'s friend, Harold Balton. "Some would call them showy, the huge neon sign with an arrow pointing to where the hotel was," Wilson Jr. explained, "but my dad thought if you could see the sign, you knew what it was. And the sign had a marquee where you could change the message every day, like 'Buffet tonight' or 'Kids stay free.'"
It was also an idea born out of that miserable summer road trip in 1951: kids still stayed free at Holiday Inn. Soon, industry competitors followed suit.
"But the biggest hit was the standardization," Wilson Jr. said. "People knew exactly what to expect when they went to a Holiday Inn. And that captured the essence of what Dad did."
The love of Wilson Sr.'s life passed away in 2001. He passed away shortly thereafter in 2003, leaving behind his children, 14 grandchildren and four great-grandchildren. The family has since grown to over 80 members, and Wilson Jr. credits the family's growth and closeness to his mother. "As far back as I can remember, we went to my parents' house for Sunday dinner," he said. "She had a rotation of spaghetti, ham and burgers, so we knew exactly what we were getting. But what it really did was bond the siblings and our spouses, and all the in-laws were there. with the kids running around."
The couple were members of Christ United Methodist Church in Memphis for 47 years. Discreet benefactors, they put their money where their heart was: in the development and education of children and in helping families in need.
Wilson Sr. was known for his pithy aphorisms. "When you don't have an education, you just have to use your brain," he would tell people when they learned he was a high school dropout. Another favorite: "Only work half a day. It doesn't matter half your work: the first 12 hours or the second 12."
His life embodied the idea that America was – and is – a land of opportunity. And that our free enterprise system does more than create wealth, jobs and a tax base. Entrepreneurs, ultimately, serve us. They use their God-given talents to solve our problems and make the world a better place. And with Holiday Inn, a cleaner, safer, more predictable and affordable place for weary travelers to rest at night.