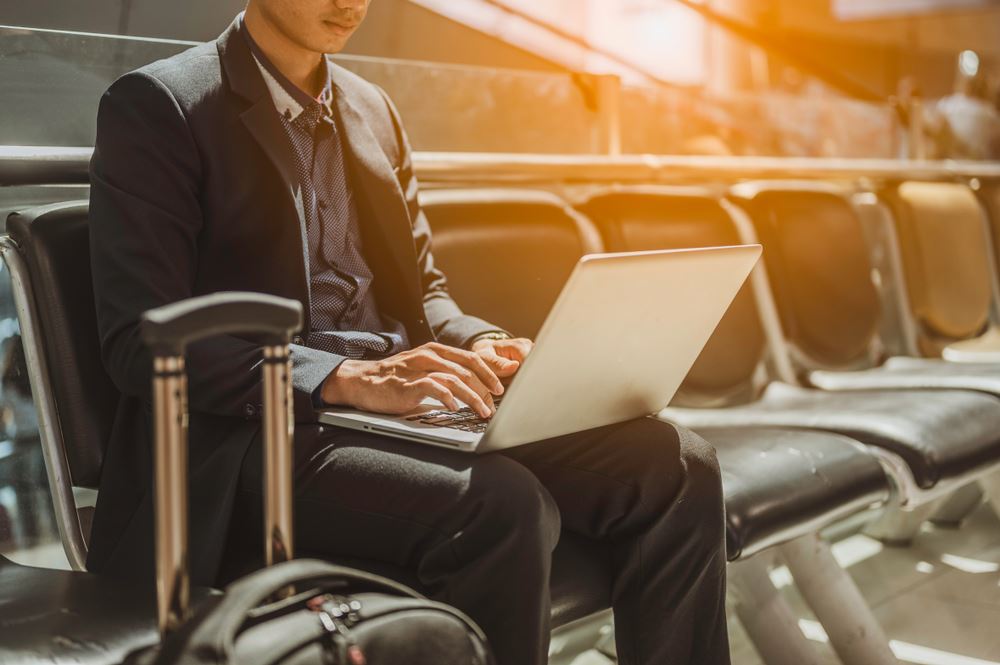 Three online booking horror stories that show why you should always use a travel agent
Expedia and other online travel agencies (OTAs) boast of saving travelers money on flights, hotels and rental cars in cities around the world. But, even when they promise savings, they are not always able to deliver on their promises. Especially when travel plans go astray.
The biggest problem ? Travelers booking through OTAs don't have someone by their side when things go wrong, and reading reviews of OTAs, things often tend to go wrong.
Here are three of the worst recent stories of passengers being left behind due to a lack of support from OTA teams.
When a hotel is not a hotel
One user, Julia from Spokane, Washington, began her review by stating that "I never write bad reviews, however, I couldn't be more disappointed."
Julia, according to her review, had tried to get a refund for a hotel she had booked on Expedia which turned out to be not a hotel at all, but someone's personal apartment.
"I couldn't even spend the night if I wanted to because there was no way to even get into the building," she wrote. Unable to arrange insurance, she contacted the Expedia reservations team to see what they could do to help her get a refund, but they were unable to contact the hotel as they had no not the correct coordinates.
She ended up taking matters into her own hands, finding contact information for the hotel, then acting as a middleman between Expedia and the hotel, emailing back and forth to try and get her money back.
"I have been mediating a conversation and passing information between "the hotel" and Expedia for over a month now and the "hotel" insists that they have not received any kind of messages, emails or calls from Expedia asking for the refund," she wrote. "I still owe well over $200 and haven't heard from Expedia in the past week.
"To say I'm frustrated is a huge understatement and I haven't been contacted by phone or email despite my polite requests for over a week by any kind of management. I went to leave a google review and it's impossible to do so. I have sent emails many times. I've gone through every means to get noticed by them and I'm getting to a real point of anger.
She ended her review by explaining that she wouldn't be upset if she knew her situation was being dealt with, no matter how slow, but she had no "assurance that they were trying to resolve the situation."
Check-in, check-out, check-in again
A user from Fremont, CA booked a three-day family vacation to Las Vegas through Expedia on a single itinerary, but it turned into separate one-night bookings after going through the reservation system. Expedia.
This meant that the traveler and family had to check in one day, pack up the next and leave, before checking in again at the same desk they had used less than 24 hours before.
"The hotel said check-in wouldn't be until 3pm and the room wasn't ready. I have to wait in the lobby with my luggage until 3pm and I lost my vacation days in Las Vegas. I booked for a trip to the Grand Canyon, but due to this issue my trip was cancelled. I was waiting at the hotel with my wife and child in the morning at 3 p.m. to get the room. It was a horrible experience for me," he wrote.
After the vacation was over, he called Expedia to try to get an answer as to why his reservation had been made that way and to see if he could get compensation for missing the Grand Canyon tour he had reserved. It took him two hours on the phone to speak to a manager and he ended up with an offer of a $100 Expedia voucher for future travel.
"Comparing my struggles that day, canceling my precious trip to the Grand Canyon and wasting an entire day in Las Vegas was not enough for me," he wrote. "This is not acceptable at all and I suggest not going with Expedia anymore."
Stolen booking
A New Jersey family wrote that their Expedia reservation, for a few nights at a hotel in Sydney, Australia, had been stolen.
"We have received a booking change notice," the user wrote, indicating that a hotel booking in Sydney, Australia had been changed to a non-existent hotel in the Dominican Republic.
Expedia, to its credit, was able to locate the recorded conversation of the rebooking, but did not end up helping to refund or rectify the hotel reservation.
"We filed a complaint. They came back and said they did nothing wrong and I should pay the hotel. I tried several times to contact their legal department to make sure the fraud was reported. They wouldn't log me in," the user wrote.
Eventually, after several back and forths with Expedia, they refused to release the tape of the reservation being changed. Since the booking was made through American Express, which offered fraud protection, they were able to get a refund.
"Do not use Expedia. This is an insecure site with very questionable anti-fraud practices and atrocious customer service. Neither your reservation nor your money is safe with Expedia," the user wrote. .